Taal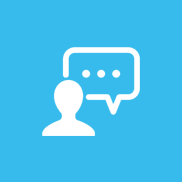 Tijdens je buitenland ervaring een nieuwe taal leren of verbeteren? Dat kan!

Stage in Dubai.nl heeft speciale contacten met opleidingsinstituten waar je de taal van je dromen kan leren. Wil jij je Arabisch bijspijkeren? Je Italiaans bij houden? Of juist Chinees leren? Het kan AL-LE-MAAL!


Stuur ons een email met je wensen en wij sturen je de mogelijkheden.


Meest populaire talen:
English, Arabic, German, Chinese, French, Spanish, Italian, Farsi, Turkish, Dutch, Greek, Swedish, Portuguese.

Overige talen:
Afrikaans, Albanian, Alsatian, Amharic, Armenian, Assamese, Azeri, Basque, Bengali, Bosnian, Breton, Bulgarian, Burmese, Cantonese, Catalan, Chichewa, Chuvash, Cornish, Corsican, Croatian, Czech, Danish, Dari, Estonian, Finnish, Gaelic, Georgian, Gujarati, Hausa, Hawaiian, Hebrew, Hindi, Hungarian, Icelandic, Igbo, Indonesian, Irish, Japanese, Jerriais, Kannada, Khmer, Kirghiz, Korean, Kurdish, Latin, Latvian, Lithuanian, Luxembourgish, Macedonian, Malagasy, Malay, Malayalam, Manx, Maori, Marathi, Mongolian, Navajo, Nepali, Norwegian, Papiamento, Pashto, Pidgin, Polish, Punjabi, Romanian, Romansch, Russian, Saami, Sardinian, Serbian, Sesotho, Setswana, Shona, Sindhi, Sinhala, Slovak, Slovenian, Somali, Swahili, Swiss, Tagalog, Tamazight, Tamil, Telugu, Thai, Tibetan, Ukrainian, Urdu, Uzbek, Vietnamese, Welsh, Xhosa.


Let op! 
Deze service is alleen voor Stage in Dubai studenten.